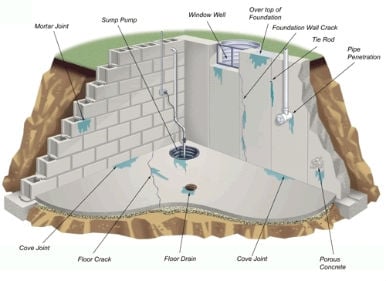 Basement Water Problems
Basement water problems result when water leaks and floods into your basement through openings including walls or floors. Water can even pass through the concrete! Utech's basement waterproofing experts will customize a waterproofing solutionto keep your basement dry!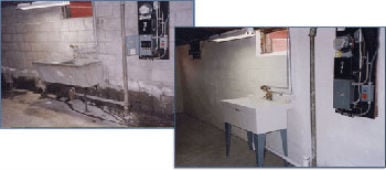 Drain Tile
Whether it is a chronic leak around the whole basement or a nuisance leak in a small area Utech Basement Waterproofing has the knowledge and skill to properly diagnose and provide solutions to correct your water issues. We use time tested proven methods while incorporating the latest state of the art technologies to eliminate your water problems. We do not "sell" a system we offer solutions. Each solution is specific to your home.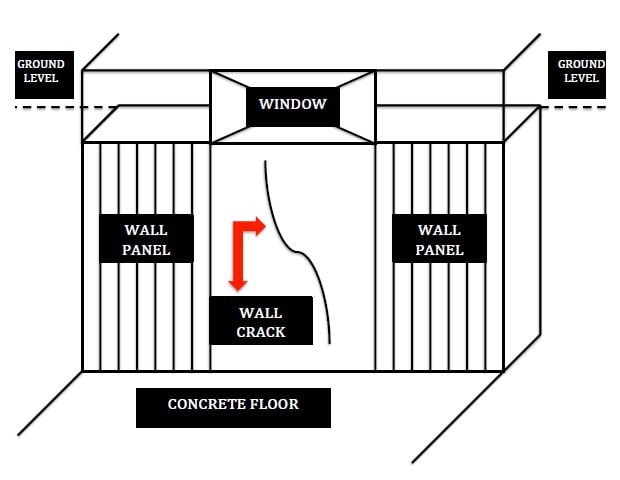 Wall Cracks
Our exclusive waterproofing process is a totally unique and effective time tested method performed by our highly trained technical staff. Our method seals poured concrete wall crack leaks at the "SOURCE" between the foundation and the earth without costly or messy digging allowing us to leave a neat, clean repair.
Areas We Service