Williamsville, NY Basement Waterproofing System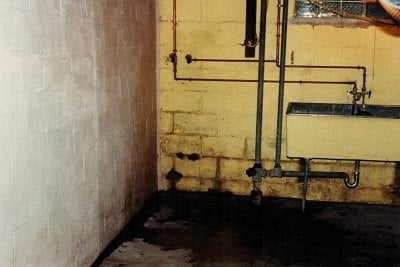 Utech Basement Waterproofing is the go-to local company for basement waterproofing jobs in Williamsville. We know the weather imposes harsh conditions on homes in upstate New York. Our professional team has over four decades of experience and uses only the best equipment and material to achieve lasting waterproof results.
With a commitment to excellence, we use the latest materials proven to prevent water incursion in your raw or refinished basement. When your basement stays dry, it's easier to control the humidity in the rest of your home. You can finally enjoy your basement without worrying about water leaks destroying your belongings!
Prevent Flooding With Basement Waterproofing
Your wet basement can indicate serious issues with the foundation of your house. Utech Basement Waterproofing sends in an experienced professional to assess the source of the problem. Our waterproofing services help you proactively treat your home in Williamsville, NY and save you from costly damages in the future.
We don't believe in a one-service-fits-all mentality. Instead, our technicians take the time to inspect your property until we know what's causing the water incursion. Then, we customize a solution specific to the problems in your basement.
Utech's basement waterproofing system safeguards your home from water penetration that can make your home uncomfortable and compromise your home's foundation.
Choose Our Basement Waterproofing System in Williamsville, NY
The Utech Basement Waterproofing system adds value to your property by increasing the usable space. It also comes with a lifetime warranty to give you the peace of mind that we stand behind our product.
To keep our edge over competitors, we attend training events and build strong relationships with manufacturers. This gives us access to advanced techniques and cutting-edge equipment invented to eliminate water incursion. We are the company to call if you need to add an extra room for your growing family without an expensive renovation. A water-tight basement creates greater energy efficiency, which translates to lower utility bills and safer indoor air quality.
Contact Utech Basement Waterproofing To Get Started Today
For basement waterproofing in the greater Williamsville, NY area, contact Utech Basement Waterproofing today. We provide a free estimate and answer any questions you may have on our basement waterproofing system.