Depew, NY Waterproofing Systems

Basements are common in homes and businesses here in the Depew area, but these structures can become damaged over time. After your property is built, the ground surrounding it continues to move and settle for several years after construction has finished. This can lead to cracks, warping and other damage to your basement walls and floors, which can allow water to seep through.
While it may not seem like that big of a deal at first glance, having even a little bit of water damage in your basement can lead to a host of other problems as well. For starters, the water can seep into your flooring and wall coverings, leaving unsightly stains. The real problem, though, is the potential for mold and mildew to build up, creating a major health risk for you and your loved ones.
A Basement Waterproofing System You Can Trust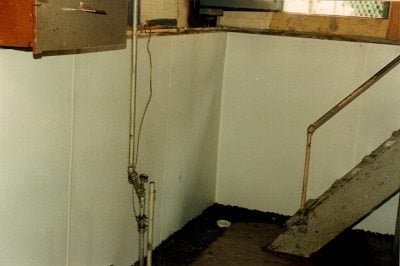 Here at Utech Waterproofing, we are proud to offer our clients in the Depew area a quick, reliable solution to their basement waterproofing needs. We have developed a unique system that enables us to inject sealant right into even the tiniest cracks in concrete to seal off the damage so that no more water can get through. We're sure you'll agree with us that this is a much better option than digging a giant trench on your property to repair the damage!
We invite you to reach out to us to learn more about our innovative basement waterproofing system and how we can help you keep your Depew basement dry and clean over the years. Call today to schedule a free consultation to evaluate the condition of your basement. We'll provide you with a free quote and take the time to answer all of your questions, so get in touch today to get started.