Clarence, NY Basement Waterproofing
Your home is your most valuable asset in your life and you need someone who is on your side. Floods or leaks can cause cracks in your foundation, walls and drain tile which is why Utech provides Clarence, NY Basement Waterproofing.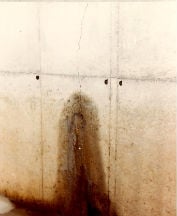 There are so many ways Utech can help you with Clarence, NY Basement waterproofing. We can install an effective tile drain system and this can keep your home greatly protected against damaging basement flooding. With this system all the water is diverted into the tile drain and then transported safely away from your basement.
We have knowledgeable basement contractors who are dependable, reliable and experienced to help you minimize water damage to your basement. Call today instead having worrying if you have basement flooding issues.
It is time to quit losing money on contractors and call Utech Waterproofing for your basement needs. We provide a service that is reliable and a solution to your leakage problems. It is our business to repair and educate homeowners on how to keep their homes safe from structural damage and water damage. You can call us anytime for advice or concerns about your home and maintaining its value through prevention.
Basement Waterproofing in Clarence, NY
Utech Basement Waterproofing is a full service Clarence, NY Basement Waterproofing Contractor. As a second generation company, we are experienced and our main goal is to help home owners retain their most valuable investment and sharing our knowledge to help you as a homeowner is just one way we are here to help you with your needs.
We are dedicated to giving you quality customer service and we make your satisfaction our business and we have answers to help you protect your home from serious water damage and molds. If you have a problem with flooding in your basement call today for solutions to keep the damage at a minimum instead of worrying about your valuables why not call today and find out what you can do to protect them with Clarence, NY basement waterproofing.