Amherst, NY Waterproofing Company
Most homeowners dread the thought of water damage because of the expenses generally associated with it. Ignored water leaks and puddles can damage interiors, furniture, artwork, appliances and electronics - costing you thousands of dollars to replace - apart from the repair costs of water damage in the first place. To prevent this from happening, get your home waterproofed by the professionals at Utech Basement Waterproofing for your home in Amherst. When you work with us, you can expect to live carefree because we will take care of all your waterproofing needs seamlessly.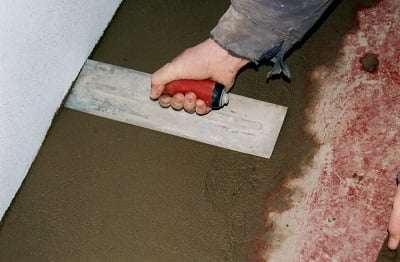 Professional Waterproofing Contractors
As your preferred waterproofing company, we work hard to offer you high-quality and affordable services to ensure that you're delighted with your waterproofing job. Our aim is to get to any potential water damage areas before the water can affect the structural integrity of your home. We inspect all areas of your home and offer you comprehensive solutions to prevent any expensive repairs and maintenance issues later. This preventive action is expected to save you thousands of dollars in repairs in the long run.
We focus on exposed areas that are likely to get more damaged than others within your basement and your entire home. With over 50 years worth of experience in handling all types of waterproofing tasks for residential and commercial properties, you can rest assured that we offer high-quality and affordable workmanship.
Utech Basement Waterproofing Adds Value to Your Home
Utech Basement Waterproofing undertakes comprehensive inspections and assessments to keep your home free from water damage. We undertake both preventive maintenance and repair work without compromising on quality and professionalism.
As your preferred waterproofing contractor in Amherst, you can expect the best job for your home. We use high-quality products that are sure to last you for a long time. We are so confident of the products we use and our workmanship that we even offer you a lifetime warranty.
If you need to get your home waterproofed professionally, then let Utech Basement Waterproofing in Amherst, NY bring high value to your needs. Give us a call and find out how we can assist you for your waterproofing needs.