Structural Reinforcement serving Depew, NY
One of the most effective methods of reinforcing a weakened structure is to increase the resistant part of beams to raise the structure's load capacity. At Utech Waterproofing, we use I-beams for structural reinforcement. I-beams are support units used in construction to help support structures.
I-Beam Installation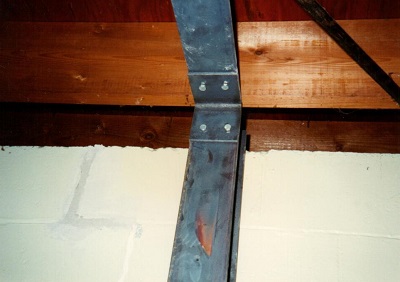 We use steel I-beams that are environmentally friendly and follow building code requirements to fasten them to give the strongest support to the structure. Our team of skilled contractors will fasten the beams to the sill plate and footing and attach the steel plate to the floor joists to distribute the pressure.
Our structural reinforcement and beam installation services are comprehensive, and we offer a wide range of solutions to suit your specific needs. We specialize in steel beam installation, foundation wall reinforcement, and helical pier installation, among others.
We are here for your I-Beam install needs
Utech Waterproofing is one of the most reliable I-beam installation companies in Depew, NY. Backed with years of experience as a waterproofing contractor, we are able to offer affordable and customized I-beam installation.
Don't Wait, Contact Utech Waterproofing For Your Structural Reinforcement Today!