Lancaster, NY Yard Drainage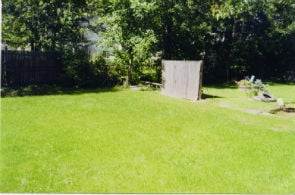 Flooding is no easy matter to deal with in your back yard. Letting water linger could accumulate mosquitoes and even foundation problems. It is much better to have a yard drainage system to handle this problem. Lancaster, NY yard drainage can change the way you see rain storms.
There is no need to live with water build up after storms in your yard. Flooding in your backyard is troublesome when letting your pets out to enjoy their morning romp around the yard. It is also not somewhere you want the kids playing because if water stays for days it's not safe and a good yard drainage system can change all of this.
Say goodbye to floods in the back yard with Utech Basement Waterproofing. Because we will access your yard and design a Lancaster, NY yard drainage system just for you. Not only are flooded back yards unsafe but they are messy.
Yard Drainage Services in Lancaster, NY
No more muddy rugs and floors to deal with for days and sometimes weeks. If your yard is an unsightly flood plain Utech Basement Waterproofing can help you by improving your property value with this Lancaster, NY yard drainage system. Improve your property value and Utech Buffalo Basement Waterproofing. Our techniques are proven to help our clientele live without flooding from water runoff.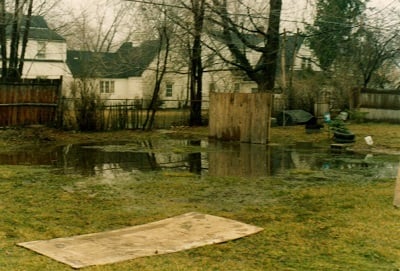 Backyard flooding can also easily lead to insurance damage as well as having trouble getting good insurance. If you have a Lancaster, NY yard drainage system, all this can change for your home property value.
Contact Utech For Expertise in Lawn Drainage Services in Lancaster
You could even decrease your premiums with a new Lancaster, NY drainage system for your property values go up without flooding as a problem. One simple call can change your yard into a totally different place because Utech Basement Waterproofing has the solution to your flooding problems. Contact us today to get rid of yard drainage problems for good!