Lancaster, NY Drain Tile System & Installation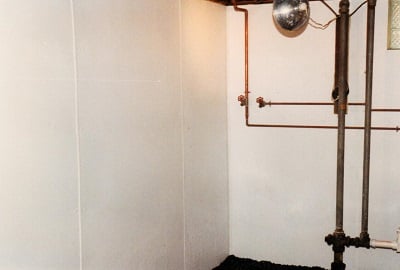 The construction codes in buildings in the United States currently require drain tile systems installed in the basement certain buildings. Drain tile installation is very important in the construction industry because it helps drain water finding its way into the basement of a building, which can cause a weak foundation and damp environment. It's important to have have a drain tile system around your home to ensure safety and a suitable living environment. However, finding the right company to task with the work is not easy.
Choose Utech For Your Drain Tile System
The good news for people around Lancaster, NY, is that
Utech Basement Waterproofing
is a one-stop-shop for comprehensive drain tile installation services. Serving Lancaster and the surrounding WNY area for over 45 years, our staff is equipped with the relevant expertise required to ensure dry basements and habitable living conditions at home.
Former clients of Utech Basement Waterproofing have applauded the professional services that we provide. We use the latest technology to ensure that your waterproofing problem is dealt with once, and you won't incur further costs of repairs. Water issues in the home can be caused by a number of problems, each requiring specialized solutions, and Utech Basement Waterproofing has just the right expertise to handle the various water problems of your basement.
Contact Us For Drain Tile Services Today
Located in the Lancaster, NY area, Utech Basement Waterproofing is a call away from finally putting an end to your home drainage issues. Get in touch with our expert team today!