Hamburg, NY Drain Tile System & Installation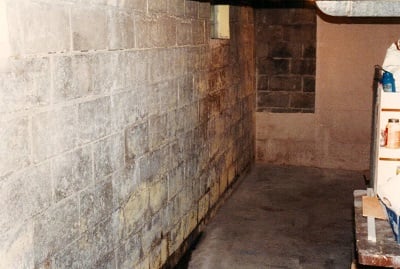 Located conveniently close to Hamburg, NY Utech Basement Waterproofing offers excellent drain tile installation services. Utech has been around for the past 45 years, and the amount of expertise we have gained over the years guarantees exemplary services to our clients.
About Our Drain Tile System Services
Drain tile installation is a job in which Utech Basement Waterproofing is very experienced in. Operating in WNY, our team will help you eliminate the nuisance leak that is very common in basement areas. We incorporate the latest technology to ensure that your water problem is dealt with once and for all. Water problems in buildings vary, and every individual construction has its unique problem that requires an equally unique technique to repair. Utech Basement Waterproofing has the relevant expertise to deal with the varying conditions of your problems and ensure that your home remains leak-free.
About Utech Basement Waterproofing
The number of years that Utech Basement Waterproofing has been in service has given us the expertise that keeps our clients coming back. We have served over 25000 satisfied clients, and one look at our many satisfied reviews ensures that you can expect the best from Utech Basement Waterproofing. We pride ourselves on our years of experience and on putting customer satisfaction at the top of our list. Our expert team is capable and knowledgeable, ready to get to work on whatever water issues is causing headaches in your basement.
Cotact Us for Drain Tile System Installations
If you are dealing with waterproofing problems around your home, then Utech Basement Waterproofing is just a call away. Get in touch now to get started on your drain tile installation in Hamburg!