Grand Island, NY Foundation Repair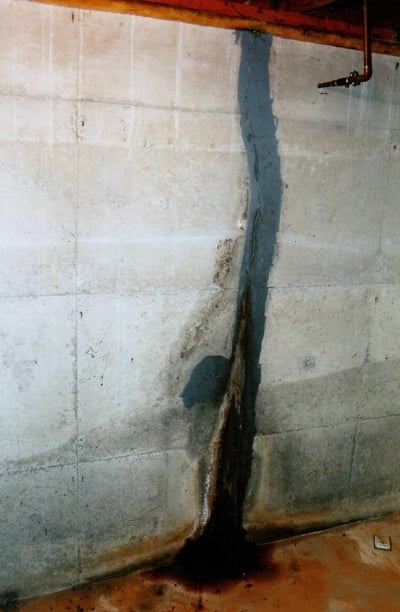 For home foundation repair services in Grand Island, NY, Utech Waterproofing provides the most reliable, professional and sustainable solutions. We provide free and fast estimates for homeowners, combining quality work with cost efficiency. When your foundation needs repairs, you want a company with experience. We have over 25,000 satisfied customers and the knowledge to get the job done right.
About Our Foundation Repair Services
Are your foundation walls breaking, tipping, bowing or buckling? We can take care of all of your foundation repair needs. We have 40+ years of experience repairing any and all kinds of foundation issues in the Grand Island area and around WNY. We assess your specific situation and needs and tailor our repairs to accommodate them. We take into consideration the kind of foundation you have, block walls or poured concrete, and the soil conditions, then use the latest technologies and materials to provide expert repairs.
Your foundation wall may not need to be replaced entirely. We have a unique process wherein we can "jack" your existing wall back into place so it looks like new. This valuable process saves you time and money.
We also specialize in foundation stabilization, an excellent option to invest in BEFORE your foundation really needs to be replaced. We use A. B. Chance Helical Pier Foundation Systems to stabilize and jack your foundation if necessary.
Take a look at our gallery of very satisfied foundation repair customers.
Most Experienced Foundation Repair Company In Grand Island, NY
We provide a free estimate
Our services and products are installed by fully trained and skilled professionals in the industry
We have created a 'one quality, one standard' process, ensuring consistency
We have educated ourselves about and equipped ourselves with all of the technological advancements in waterproofing, to provide our customers with the most up to date solutions
Call Us Today for Your Grand Island Foundation Repair Needs
For the most knowledgeable, professional foundation repair company in Grand Island, NY, contact us or call Utech Waterproofing at 716-893-8801 today. Don't wait until it's too late for your foundation. Call the company that utilizes decades of experience to protect your biggest investment, your home.