Depew, NY Waterproofing Contractor
Reliability, dependability, and efficiency. These are the qualities that you want in a home contractor. When you get waterproofing contractor work for your Depew, NY home from Utech Basement Waterproofing, your contractors have all of these qualities as well as 45 years of experience. Additionally, you receive one amazing extra benefit. The waterproofing contract work on your home comes with a lifetime guarantee. If that sounds like the type of benefits you want, then Utech Basement Waterproofing is unquestionably the best waterproofing company in the Depew, NY area.
Benefits of Waterproofing your Home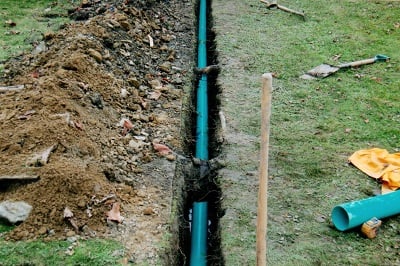 Waterproofing your house may be the most cost efficient contracting service you can ever get for your home. Water damage has the potential to be the most expensive type of damage that your home can suffer. Even minor water damage costs hundreds of dollars to repair and will greatly decrease the value of your home should you attempt to sell it. Major water damage often costs thousands of dollars to repair and if your home should experience flooding, you may also need spend thousands more on replacing lost possessions. Catastrophic water damage can even condemn your home.
Waterproofing, on the other hand, when done by a reliable waterproofing company like Utech Basement Waterproofing, is comparatively inexpensive. This proactive service helps ensure that you never are stuck with high repair or replacement costs due to unexpected weather. For a small fee now, you can avoid potentially devastatingly high costs in the future.
Top Quality Waterproofing Services
Because the risks of water damage are so high, hiring a waterproofing contractor is something that you should never put off. Utech Basement Waterproofing understands that time is important, which is why we provide fast and free estimates for our services. Call today to set up an appointment and you will have a professional waterproofing contractor with years of experience providing top quality waterproofing service for your home in just a matter of days.