Depew, NY Drain Tile System & Installation
What is a Drain Tile System?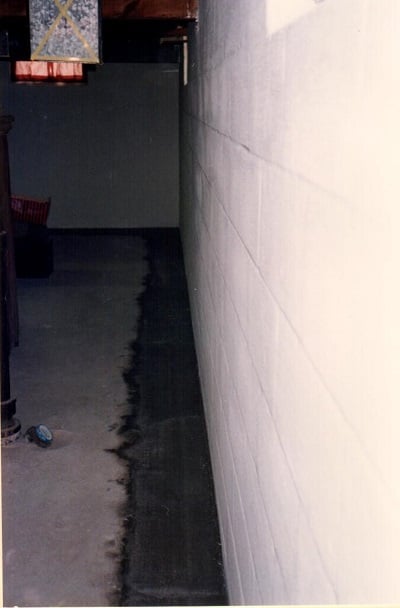 Standing Water and moisture in basements and crawl spaces can lead to long-term issues with mold, dry rotted wood, and can weaken the home's overall foundation. Left untreated, excess moisture and water can cost homeowners thousands of dollars in repairs.
Drain tile is a field drainage system that comprises a network of PVC pipes that protect homes from water damage. Plumbing professionals and waterproofing experts adhere to building codes by installing drain tile in and around basements, foundations, and crawl spaces of residential homes.
Protect Your Home Foundation with Professional Waterproofing Services
Homeowners have drain tile installed to protect the basement and foundations of their homes. Your drain tile system is an innovative network of pipes with strategically placed holes. These holes drain water away from the foundations of homes before it can enter basements and crawl spaces and cause costly water damage.
Water from heavy rains, floods, melting snow and broken pipes are often the source of standing water and moisture found in lower levels of residential homes. Homes built on sloped lots and those in areas that receive heavy rainfall can have ongoing issues with water entering and flooding lower levels of the home.
Waterproofing Experts in Depew, NY
Today's building codes require the installation of field drainage systems in and around home foundations. If you're having trouble with your drain tile system, talk to the experts at Utech Waterproofing. Waterproofing experts at Utech can help homeowners with drain tile installation, drain tile repair and drain tile service in Depew, NY and surrounding areas.
Along with drain tile installation, Utech also provides the following services.
Basement Waterproofing
Wall Crack Repair
Sump Pumps
Foundation Repair
Yard Drainage
Demolition and Cleanup
Click here to learn more.