Clarence, NY Wall Crack Repair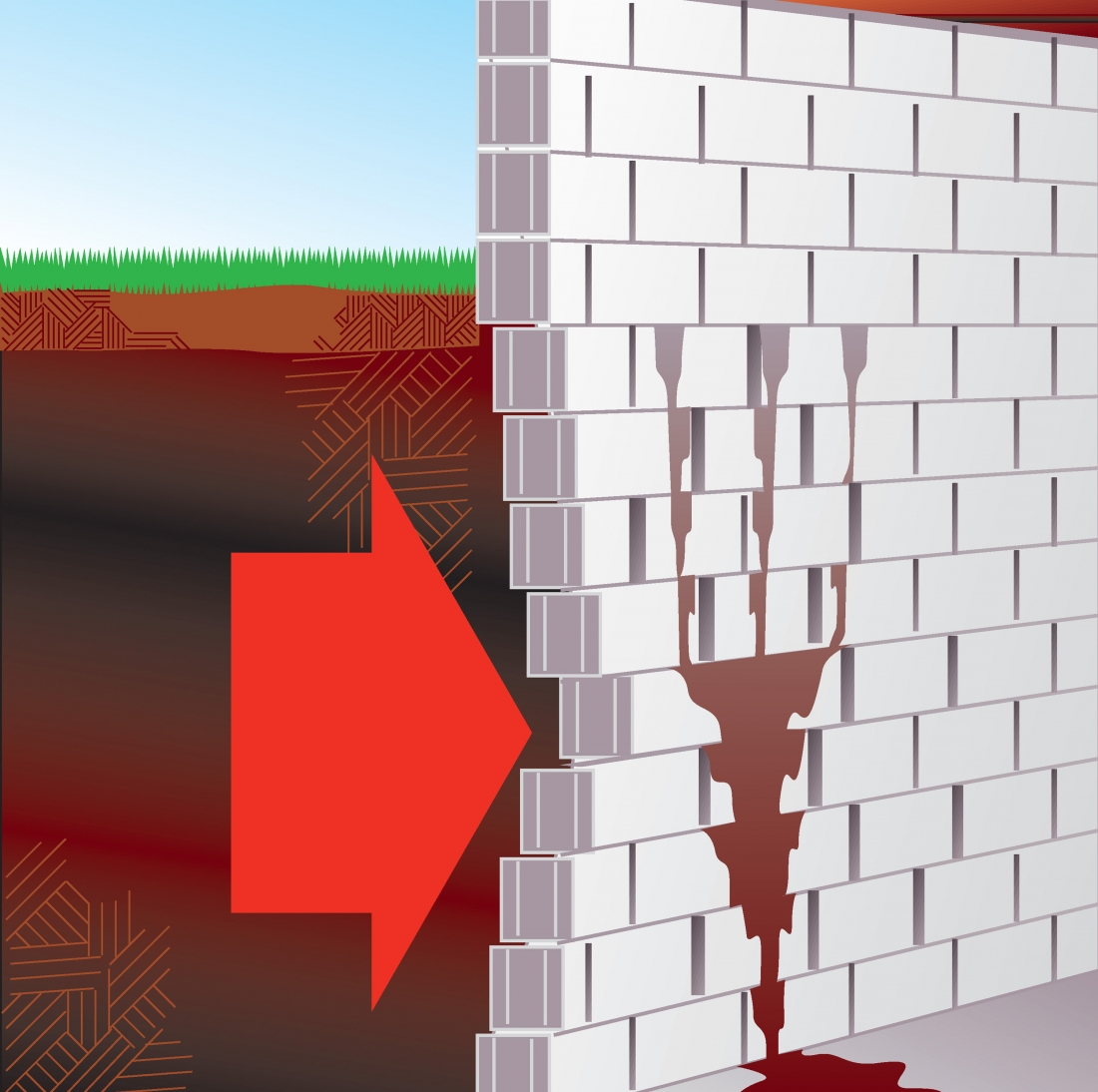 Your basement is more than a storage or recreation area in your home. It is all that sits between you and your foundation. When you notice cracks in your basement walls, it is an early warning of serious trouble to come. Instead of ignoring the unsightly cracks, let the professionals of UTECH provide expert wall crack repair for your home. Our services can return the beauty to your basement walls and help protect your home at the same time.
What Causes Basement Wall Cracks?
There are several reasons you may be dealing with wall crack repair issues. If your basement lacks adequate waterproofing, you can end up needing wall crack repair services for your Clarence, NY home. Tree roots can penetrate your walls, creating leaking problems in your walls. Lack of proper support or building quality issues are other reasons some homeowners deal with wall crack repair. No matter what the source of your trouble, the additional moisture can cause your basement walls to crack, leak, spall, or warp.
Repairing Walls Cracks in Your Basement
At UTECH, we offer an exclusive waterproofing process that seals the wall cracks between the foundation and the ground surrounding it. We are able to do this without expensive, destructive digging, allowing us to leave your home looking neat and clear after repair.
Depending on the severity of your wall crack repair problems, there are several ways we can approach repairs. We can use polymers, such as epoxy or urethane, as strong sealants for the interior walls. When they harden, they are effective at blocking the leaking issue instantly. This is the quickest, most affordable method, but is not meant as a long-term repair solution for cracks that are caused by hydrostatic pressure. We can also employ a dry-pack mortar in situations where the wall cracks are too large for the polymers to work and too small for major reformation.
If your walls have been deemed unsafe, UTECH can help you return the stability to your basement walls. By using wall anchors, jacks, pilasters, or braces, we can support the walls and straighten them out.
Contact us today at UTECH to find out more about our full line of wall crack repair services for Clarence, NY.