Clarence, NY Sump Pumps
Your first line of defense when bad weather finds it's way to your Clarence, NY home is a high quality and energy efficient sump pump. Utilizing sump pumps in Clarence, NY can be one of the most cost effective methods to prevent flooding in low lying areas and basements. Basement flooding can be both expensive and dangerous to your family's health. Utech Basement Waterproofing is a reliable installer of sump pumps in Clarence, NY and ensures the process is easy and hassle-free.
How Sump Pumps Work
Sump pumps work by drawing water away from underneath your home. This water can collect due to poor drainage, high water tables, or simply moist soil, as certain types of soils retain water more easily than others. This water will find access to your home through drains, cracks in the foundation and the seams of basement walls. Basement flooding is one of the most expensive types of damage a homeowner can face, most insurance claims exceed $10,000. Furthermore, many insurance policies do not cover this type of damage. The easiest way to avoid this type of damage in your Clarence, NY home is to utilize a sump pump to draw water away from the space under your home and re-route it safely.
Reliable Sump Pumps For Your Clarence, NY Home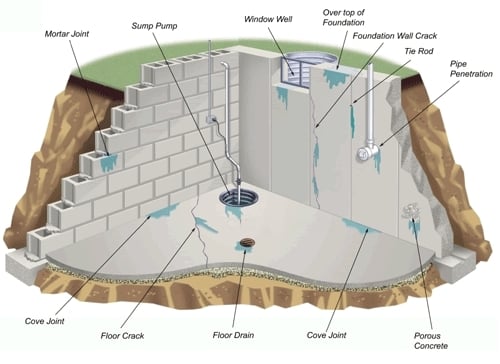 There are many options for Clarence, NY sump pumps, but only Utech Basement Waterproofing has the experience and strong reputation to properly install a sump pump in your Clarence, NY home, as well as educate you on proper maintenance, to ensure years of reliable service. Utech is also always happy to assist with troubleshooting sump pump problems and can assist in diagnosing leaky basements and offering an array of waterproofing solutions. In Clarence, NY, sump pumps are an affordable and easy investment into your home and Utech is an ideal partner to ensure a warm, dry basement for your family's safety and health.
For a Free Estimate On a Sump Pump For Your Home in Clarence, NY, Contact Us Today