Clarence, NY Drain Tile System & Installation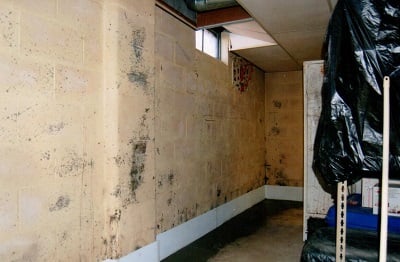 Few things are more stressful to homeowners than water damage. When discovered too late, water damage can lead to expensive repair and rebuilding costs. To solve this problem, homeowners should consider a drain tile system.
A drain tile system works by having a porous PVC pipe laid around your house's foundation to collect excess groundwater and rainwater from your roof. The water can then go to a collection pit where it's removed using an electric pump or the pipe can direct it away from the house using gravity. By doing this, a drain tile system ensures water does not infiltrate the basement of the house or the crawl space.
Who Needs a Drain Tile Installation?
According to the New York City Plumbing Code, residential houses need a foundation drainage system. The International Residential Code allows housing developments on well-drained areas to bypass this requirement. However, installing a drain tile system even in such areas gives extra peace of mind.
The installation of drain tile systems happens during early stage construction of the house. However, you can still engage a waterproofing company to retrofit an already developed house with the system. However, this is a more complex project that might involve removing the deck and steps of the house to access the foundation.
If you are buying a new home, ask the developer or owner whether a foundation drain system exists. If you decide to buy one that doesn't have one, certain signs occur down the road:
Water collecting in your basement

Water droplets on your basement's walls

Water paddles collecting around your yard.
Such signs show or predict a chronic drainage problem whose only solution is a drain tile installation. The problem can be worse when your yard slopes towards the house instead of away.
Drain Tile Installation In Depew, NY
Utech Basement Waterproofing specialzies in installing drain tile systems for new or already built homes in Clarence, NY. Our technicians will quickly diagnose leaks and design a fitting solution for you. Find out more about our services by contacting us on our website. A project manager will be in touch.