Cheektowaga, NY Foundation Repair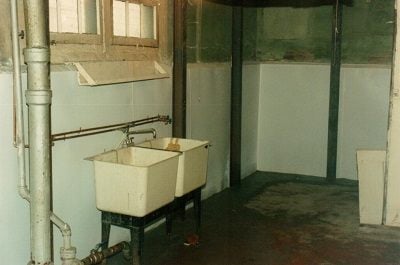 Utech Basement Waterproofing has provided foundation repair services in Cheektowaga for over four decades. When you call us, we start out with a free assessment of your home's foundation. Once we identify the problem, we formulate a customized solution that accounts for the conditions on your property.
Soil conditions and the type of foundation you have impact the foundation repairs that work best on your home. For example, the types of foundation include concrete block, brick and stone, and poured concrete. Soil conditions impact how your foundation settles and include different sand, stone, and soil combinations.
Foundation Repair and Replacement in Cheektowaga NY
Have you been told to replace your foundation walls? At Utech, we have a proprietary system that lets us jack the walls back into position. Instead of an expensive, time-consuming rebuild, our technicians reinforce the existing wall, returning it to pristine condition.
When you do need a foundation wall replacement, we perform the foundation repairs quickly to help you avoid water and structural damage.
Foundation Repairs for a Sinking Home
Shifting foundations lead to structural damage and impact the aesthetic appeal of your home. Utech Basement Waterproofing inspects your foundation to diagnose the cause of your sinking home in Cheektowaga, NY. Then, we provide an estimate for the foundation repair services needed to set your house straight.
Many contractors don't dig into the history of your home to find out what really happened. For example, if you tried a DIY solution, it could have compromised the foundation and worsened the defect. Other contractors may have provided substandard foundation repairs to cut corners. We do the job right the first time.
Our Foundation System
If simpler foundation repairs won't correct the problem, we have a more comprehensive solution. Our experienced contractors stabilize and adjust your foundation with an A.B. Chance Helical Pier Foundation System. This advanced system lets us do the job quickly to minimize the disruption to your daily life.
Contact Us for Foundation Repair Services Today
Utech Basement Waterproofing has served homeowners in Cheektowaga and the surrounding areas for more than 45 years. Thousands of customers can testify to the success of our foundation repair services. Our well-trained employees are ready to settle your foundation problems. Contact us today for more information or to schedule a free estimate.