Buffalo, NY Commercial Demolition Contractor Services & Company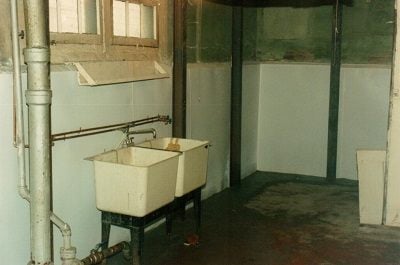 Sometimes, a business might need to tear down an old garage, a manufacturing plant, or an old warehouse in order to start afresh or use the space for a different purpose. As a business owner, this is not something you can do on your own or ask your employees to do for you. The safest way to get the job done is to hire a professional commercial demolition services provider.
If you need the services of a dependable commercial demolition contractor in Buffalo, NY, Utech Basement Waterproofing is an excellent choice.
Expert Demolition Services Experience
Commercial demolition is quite a complex job that must involve rigorous planning and execution. This is because mistakes can be extremely costly. At Utech Basement Waterproofing, we appreciate these facts, and we are willing to do everything it takes to get the job done perfectly. We have been providing commercial demotion services for over 50 years, and our experience is unparalleled. Over the years, we have served thousands of satisfied clients, and our record of accomplishments is above board. As such, we are familiar with commercial demolition projects of all kinds and sizes, and you can count on us to efficiently handle your commercial demolition project, no matter how big or small it might seem.
A Demolition Company With Advanced Equipment
Commercial demolition is known to present unique challenges that can only be solved using specialized technologies. At Utech Basement Waterproofing, we have invested heavily in modern equipment that allows us to offer advanced commercial demolition solutions. As such, we will employ industrial-strength methods and technologies to tear down whatever structure you want to demolish and clean up the area safely and within the shortest time humanly possible.
Contact UTECH for Demolition Contractor Services in Buffalo
Overall, it is apparent that if you are looking for a dependable commercial demolition company in or around Buffalo, NY, Utech Basement Waterproofing is your best bet. Feel free to contact us today for more information about our company and commercial demolition services.